Publisert: 29.08.23
Aker BP Summer Student 2024 - Decommissioning
Aker BP aim to become the leading oil and gas company by exploring and producing natural resources with low emissions and costs. Together with other Aker companies, we play and important role in the energy transition. Our future includes further growth and a desire to improve the industry.
We value diversity and everyone who works in Aker BP shall feel involved, included, and respected. We want everyone to thrive at work and develop in their roles, and are looking for you, who want to be part of our ONETEAM-culture.
We have big plans - do you want to be part of them?
A summer intern in Aker BP will give you 6-8 weeks of practical experience within a relevant field of expertise and a taste of what it's like to work for us. You will socialize with other summer interns, grow your professional network, and learn from experienced professionals.
You will be a part of an inclusive and enthusiastic department responsible for decomissioning projects within Aker BP. The Decommissioning Team is responsible for the planning and execution for the safe removal of our offshore installations when they reach the end of their design lives, along with their subsequent onshore disposal and the associated recycling activities. This workstream is key for us to deliver on our circular economy model. Aker BP has several exciting decommissioning projects ongoing, spanning from early phase all the way through to the execute phase.
Typical work activities include supporting project leaders in their day to day scope follow ups, site visits, attending and contributing to engineering reviews and risk assessments, and delivering on mutually agreed discrete work packages. Precise work activities will be determined based on the requirements of the company at the time you begin, along with with your specific compentence and interests.
Your exact assignment will be decided based on our business needs combined with your field of expertise and your interests.
Qualifications:
Enrolled in a relevant master program with technical disipline is in your 3rd or 4th year

You thrive in an environent that works at the crossroads between the technical and the commercial

You are curious and looking for new ways of thinking!

English and Norwegian language working proficiency
We think you will thrive in Aker BP if this resonates with you:
You identify with our SAFER- values; we are Seekers, Accountable, Foreseeable, Enthusiastic and Respectful.

You want to be part of our ONETEAM-culture - collaboration is core in Aker BP

You seek new perspectives, see new angels and possibilities for improvement

You like to see the bigger picture and how things are connected

You are a self-starter and able to work independently

You like to work in teams and are a good communicator
At Aker BP, we are convinced that diversity is an important element for success, and hope that you will apply!
Locations: Stavanger
Please send us a little bit about yourself, your CV and your transcript(s) by 01.10.2023
Please note that applications without a diploma/preliminary transcript(s) will not be evaluated.
Contact information: Thomas Brown, [email protected]
We work every day at Aker BP to achieve safe, reliable and cost-efficient production of oil and gas, which is used for energy and the products we need.
We are willing to change, and we want to become leaders in performing even better tomorrow than we did today. While we continue to grow, we must produce with the least possible emissions and the lowest possible costs.
Collaboration between suppliers, alliances, onshore and offshore are the very heart of Aker BP. Together with the Aker companies and our partners, we solve broader challenges by combining the willingness to invest, digitalisation and new technology with the expertise of creative problem-solvers.
We achieve good results by utilising our strong sides, while at the same time taking care of each other in a safe, secure, and inclusive working environment.
We call it ONETEAM - it's not them or us - it's we.
---
Om Aker BP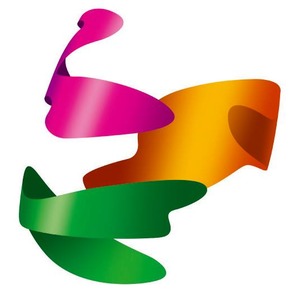 Profil
Aker BP er et fullverdig oljeselskap med en rekke aktiviteter innen leting, utbygging og drift på den norske kontinentalsokkelen.
Målt i produksjon er Aker BP et av de største uavhengige børsnoterte oljeselskapene i Europa.
Aker BP har en balansert portefølje og er operatør for feltsentrene Valhall, Ula, Ivar Aasen, Alvheim og Skarv.
Selskapet har hovedkontor på Fornebu utenfor Oslo og kontorer i Stavanger, Trondheim, Harstad og Sandnessjøen.
Aker BP er eid av Aker ASA (40 %), BP (30 %) og øvrige aksjonærer (30 %).
Selskapet er notert på Oslo Børs med ticker 'AKERBP'.
Powered by Froala Editor