Publisert: 07.05.17
Konkurranse: DHL Innovation Challenge 2017
Sharing Economy Challenge
We are excited to announce that our 2017 DHL Innovation Challenge will focus on the important trend of Sharing Economy Logistics – Creating Shared and Accessible Solutions for the Logistics Industry.
Sharing Economy Logistics embraces the idea that individuals can rent or borrow assets that are owned by someone else at the speed and scale of mobile technology. We have already seen the transportation and hospitality industries revolutionized by sharing economy business models, but what about the asset-intensive world of logistics? By taking a business-oriented approach to the sharing economy, we can augment or disrupt existing practices in logistics, and even create new businesses opportunities for the logistics industry. This DHL Innovation Challenge provides you with the opportunity to come up with original ideas or practical solutions that aim to address logistics problems that could be solved with innovative sharing economy business models.
What are we looking for?
This challenge is open to anyone with a creative and innovative idea for a Sharing Economy Logistics solution - one that creates value for all stakeholders.
Your idea could be about sharing logistics assets, infrastructure, or resources with consumers. It could be about applying the latest technologies to create shared access to logistics services or underutilized assets. Your concept could be a new product, a service solution, or even a concept for a slick mobile app to share belongings. Just make sure your idea is relevant to logistics and demonstrates value to all parties involved, whether businesses, consumers, or peers.
Why should you participate?
The three finalists will be invited to Germany to pitch their idea to 180+ supply chain professionals and thought leaders at the DHL Innovation Day, the industry´s flagship innovation event. The winner will be invited to realize their idea through a joint proof-of-concept with DHL – and win a prize of €5,000.
Ideas and concepts can be submitted until September 16th, 2017.
Please find more information here: https://www.dhlinnovationchallenge.com/
Questions? Comments? For any further information, please don't hesitate to contact us at [email protected]
---
Om DHL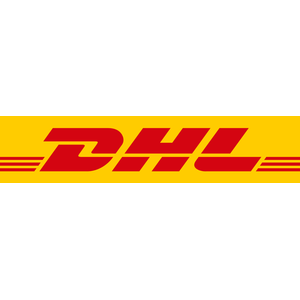 Profil
DHL er til stede i over 220 land og landområder i hele verden og derved verdens mest internasjonale logistikkselskap. Med en arbeidsstokk som overstiger 350,000 ansatte, leverer vi løsninger bade innen transport og lager for bedrifter.
DHL er en del av verdens ledende post- og logistikkselskap Deutsche PostDHL Group og omfatter forretningsenhetene DHL Express, DHL Parcel, DHL eCommerce, DHL Global forwarding, DHL Freight og DHL Supply chain.