Publisert: 17.12.20
Full Stack Engineer
Our mission
Dagens is co-creating a transparent and resilient food system together with our producer-partners, chefs and logistics partners. For us, it does not make sense that today it is easier for professional buyers to purchase carrots and apples from Spain or Italy, when the same produce is available from local producers.
We believe that the price should always reflect the real value of food, which lies in the farmer's work, maintenance of ecosystems & biodiversity, animal welfare, and the taste - of course.
So, we provide a simple access for regional producers, for regional customers by coordinating information among innovative actors along new data driven supply chains. This is how we enable direct trade of unique produce viable and ensuring that the biggest profit stays on the farm.
The role
Join a small product team build a B2B marketplace with Node.js & React, hosted on Google Cloud Platform. All of us are working all over the stack, and so will probably you do. Interests and qualifications will determine what you'll be working on, but we're building a living product with ongoing operations and we don't have fancy R&D departments, yet.
Profile / background
A very design oriented developer, who cares more about the users than tech stack <3

A critical mind who understands and asks why before building stuff. You have the creativity and guts to find and bring clever, but unorthodox and unconventional ideas to life.

Experience with Node.js, and preferably React, Sanity, Firebase and GCP.

Willing to compromise some of your old coding habits, if doing so will help the team move forward as one unit of clean and working code. And equally important - let the team know when others are being rigid and hard in their views.

Fluent in English, and ideally Norwegian as well
Responsibilities
Help building an awesome B2B marketplace where farmers can sell directly to consumers.

Work very close with UX/UI designer, Customer Success and the rest of the dev team to make decisions on what should be implemented
Read more here :
https://shifter.no/nyheter/food-tech-selskap-nominert-til-matprisen-rister-liv-i-voldsomt-analog-bransje/194956

https://matprisen.no/nominerte-2020/#matprisen

https://www.renmat.no/artikler/2020/grossistenes-utfordrer
What we offer:
Do something that matters - UN estimates that over 1/3 of the CO2 emissions comes from our current food system. Together, we are doing something about that

Competitive salary

Join a dynamic team and experienced team

A strategic role within the company - and the possibility to grow with the company

Flexible working hours - run your own days

Amazing food (& lunches). We have access to the best produce Norway has to offer - naturally you also get access to that.

Offices in the center of Oslo
How to apply:
Send your CV, and a short cover letter (2-3 paragraphs) to [email protected]
Deadline : the sooner the better - it is an ongoing process.
** NO PART TIME - NO REMOTE **
---
Om Dagens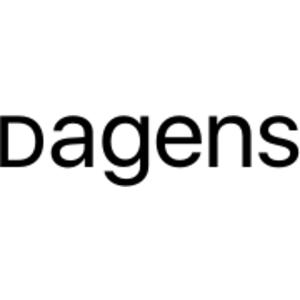 Profil
Dagens is a digital sales - and order platform that simplifies direct trade between food producers and professional buyers - hotels, restaurants, canteens and specialist stores.
We want to be a sustainable alternative to an existing wholesale industry which has a strong focus on high volume, low prices and standardised products. This on the other hand, is at the expense of the biological diversity, environment and quality.
By connecting players through a technology-driven value-chain Dagens enables a model for food producers to be less dependent on monoculture, big volume production and focus on cost-cuts.
Powered by Froala Editor