Publisert: 16.03.21
Part-time / Internship Business Development - Unique opportunity in VC-funded Proptech-startup!
Speiz - Join us in solving the problem of unused space in commercial real estate
If you are interested in real estate, technology, not having a regular 9-5 job and you want to test how far your ambitions can go, you have come to the right place! :)
We are a team of ambitious entrepreneurs who are solving the problem of missing information and market data in the european commercial real estate market.
We are currently experiencing way more requests than we can handle and we need more ambitious, creative and problem solving people to join us!!
The team - Speizers
Our team consists of 3 co-founders, Sondre, Paulius and Vilius, and 3 employees, Herman, Martine and Markus.
Speiz is backed by a global VC fund and accelerator Antler: https://www.antler.co/. By joining our team you will get access to lectures, meeting with entrepreneurs, investors and industry professionals and access to more than 300 advisors worldwide (Jacob Schram of Norwegian, Tore Myrholt of Mckinsey, Lawrence Summers of Harvard Univeristy, Anh Nguyen of Youtube to name a few. See full list here: https://www.antler.co/team/).
StartupLab is also our investor, and it is also where we have our offices. Here we are surrounded by more than 50 exciting startups all working together in one big forward leaning environment.
We are also backed by TRK Group AS, which is owned by Trond Riiber Knudsen, one of Norway's most prominent startup investors. (http://www.trkgroup.no/index.html)
You can read a bit about us here:
https://www.estatenyheter.no/proptech-selskap-har-doblet-omsetningen-og-skal-hente-penger/285241
https://finansavisen.no/lordag/reportasje/2021/01/23/7598862/speiz-skal-matche-plassunderskudd-med-plassoverskudd
Position - Part-time / Internship
We are looking for self-driven people that strive to develop their professional skills and like working towards hairy goals with a trial and error approach.
It is a big plus if you speak Norwegian as you will be in contact with Norwegian clients and partners.
You will be part of a bigger team that is handling business development and you will have your own area of responsibility and tasks.
We are very flexible with regards to time, location and basically anything else. If you are the right fit for Speiz, we will make it work if you have classes, a master thesis or anything else going on besides work!
This job listing is somewhat vague, the way we work is not.
Your goals, progress and development will be structured through OKR methodology in collaboration with the founding team. Your personal goals and objectives will be directly linked to the high level strategic goals of the company. We will set high expectations for you and your performance and we will expect you to do the same towards us as your colleagues.
We can offer
Opportunity. Part-time / internship can very quickly become a full time position. If you want a unique start to you career, this could be the opportunity of a lifetime.
Responsibility - We work with OKRs and will set up your objectives and goals with you. Once your OKRs are set, it will be up to you how you want to meet them. You will get all the help you need, but how you solve your tasks is ultimately up to you.
Experience - You will learn a lot. Startup life very different from a corporate set-up - You will learn how to acquire customers, startup growth essentials, how startup funding rounds are structured, what it takes and how to raise funds and much more. We will help you develop your professional skills - We hope you want to continue using them with Speiz forever and ever.
Network - We will introduce you to our network of entrepreneurs, investors and advisors. Also, you can take part in weekly meetings with our dedicated advisors/investors - Eg, Trond Riiber Knudsen (TRK Group). Finally, you will be surrounded by exceptional entrepreneurs funded by StartupLab, should you choose to stay in the office with us :)
Salary TBD. Depending on your availability.
Send an email with your resume and application letter to [email protected]
---
Om Speiz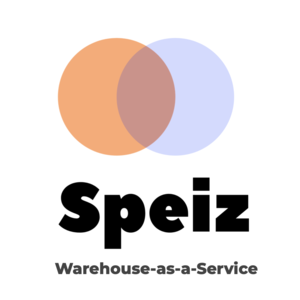 Profil
Speiz is an early stage venture capital backed start-up based in Oslo, focusing on sustainability in the warehouse, storage and logistics space segment of the commercial real estate industry.
By enabling a new segment of unutilised space providers and consolidating market information and data, Speiz provides optimised and sustainable solutions for all types of businesses.