Publisert: 21.10.21
Aize Machine Learning Camp 2022
What you tell your friends you do
Work - sounds boring, right? Well..
What you will really be doing
Half of the time you will be creating automatic processing of raw data or set-up for adding new machine learning models. Otherwise, you may work on improving a machine learning algorithm or develop a web application to interact with the machine learning algorithm. Maybe none of the above, but common for everyone is that you get to work (and hopefully solve) real challenges. The industrial revolution is upon us and we want your hands on the wheel.
To your (non-technical) friends you may try the description below.


The other half of the time you will have fun with peers and colleagues, going to BBQ and other social activities both in and out of the office. As well as pushing the boundaries of our "snack" budget with your crazy consumption of energy drinks and bars.
How will you be doing this
Collaborate closely with other summer interns, also with interns from other companies.
Engaged instructors will guide you and support you on every step of the way as well as push you to go above and beyond.
Be yourself; the corky, dorky, cool, loud, sky, silly, beautiful, messy, brave or whatever makes you feel you. It's first when we are comfortable enough to not focus on ourselves we start to contribute to the world around us.
What the teams worked on last year
• L-gamma: Implementing functionality in the Constructability Engine where the user is allowed to define new rules.
• L-delta: Made use of a genetic algorithm to automatically subdivide construction scope.
• L-theta: Developed a prediction algorithm making use of historical data to determine the length of activities in an execution plan.
• L-zeta: Two teams working on automating the analysis of inspection images. One team focused on AI methods to detect objects and corrosion, while the other focused on user interface.
Team
You will be a part of an agile, multidisciplinary team, and some of you will also work with or teams in the UK. You bring your own unique skill set to the table and collaborate with others to accomplish great things.
Skills and tech we work with
Angular, Typescript
Java, Spring Boot,
.Net C#
GraphQL, Kubernetes
Google Cloud, Azura
GitLab, Terraform, Bitbucket
Figma, Origami Studio, other magic tools
It's great if you study technology or design of some kind - in a Norwegian University:)
We offer
Money.
To fuel your brain we feed you from a buffet out of your imagination. The Vegan dish - jaw-dropping!! And to help you get back on the horse after a food coma you can always raid the snack bar and fridge full of goodies in our office space. To keep our health in all this we do exercise at our lifestyle gym twice a week, or you can do five if you want. If you in any case find yourself in a situation where neither food nor exercise helps, we'll send you over to our private on-site health clinic to get you checked out. Does your heart pump, knee jump and so on...
Lots of things you can learn through our skilled sparring partners. And yes, we also have the industry standard perks such as a beer, ping pong tables, great lunch, team activities and awesome parties.
---
Om Aize AS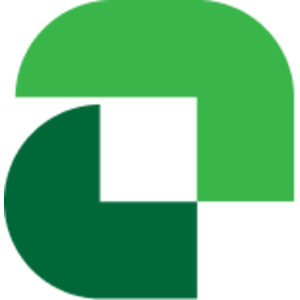 Profil
Aize develops software-as-a-service (SaaS) products that fundamentally changes how our customers design, build and operate complex industrial assets - expanding beyond the era of petroleum, and into renewables and other industries.
We believe in seeing things differently to make a difference. Collaboration is at the heart of our business. We make data collaborate, so that people can collaborate - making the complex intuitive, and removing inefficiencies from projects and operations.
Powered by Froala Editor