Publisert: 25.11.21
Graduates to Risk and Management Support, Nordics
It is vital for us that the non-financial risks are under control, so that Nordea remains as a safe and trusted bank for our customers and society. Would you like to be part of making this happen?
Welcome to Group Business Support (GBS), an organization that drives optimization of our operational efficiencies, allowing Business Areas to focus on what they do best: to serve our customers and drive income growth initiatives. GBS is the backbone of the largest bank in the Nordics and is formed by many skilled colleagues that work towards making a positive difference. Take a sneak peek here and look how graduate life looks like at Nordea.
The graduate programme is designed to kickstart your career. The programme is for 2 years starting in September 2022, and you will have rotations during this time with clear learning objectives to support your growth and define your path to a successful career. You will be connected to several colleagues that will provide you sparring, guidance and support throughout the whole programme. You will also be offered mentoring, to ensure your personal and professional growth.

About this opportunity

Within GBS, you will find the GBS Office, home to close to 100 colleagues and the teams "Management Oversight" and "Management Support".

Management Oversight works closely with the executive management in GBS and the rest of the Group. In our team we i) secure a risk oversight and improved governance within the non-financial risk management space, ii) support GBS' ambition of achieving an overall control environment within risk appetite, iii) drive strategic and impactful non-financial risk projects across GBS, and iv) make Nordea more resilient to uncertainty and unforeseen events, i.e. GBS Management Oversight was instrumental in ensuring the bank was operationally available for our customers during the coronavirus pandemic.

Management Support works closely with the executive management in GBS and across the bank. In our team, we facilitate key executive forums and drive various strategic assignments and deliveries, which can range from data to technology and workplace management. The work in our team requires a considerable amount of stakeholder management, as you will be working with colleagues across the bank. This is an opportunity to better understand the bank's ecosystem at large and gain insights into Nordea's operating model while building your personal network.

As a graduate in our teams, you will take an active role in:
Implementing and following up on our GBS-wide and risk-specific strategies, which entails interacting with many key stakeholders across all units in GBS
Partnering up with skilled colleagues in complex cross-unit projects, which will give you insights into the bank's operating model
Supporting the management team in executing key activities, ranging from preparation of important presentations to timely follow-up on crucial deliverables
Providing advice to management on various topics, including but not limited to analysis, research and synthesis
Structuring our many deliverables in an adequate pipeline in which timelines and deadlines are clear to management
Challenge the team and the broader organization to constantly develop our ways of working

You will be part of a teams with colleagues that are highly skilled, bright and experienced, and consequently you will have plenty of opportunities to learn and develop further. The role is based in Copenhagen; Helsinki; Oslo; Stockholm.

Who you are

Collaboration. Ownership. Passion. Courage. These are the values that guide us in being at our best – and that we imagine you share with us.

To succeed in this role, we believe that you:
Have a proactive and commercial attitude with a positive and goal oriented mind-set
Participate actively in the graduate programme activities to gain adequate business knowledge, personal growth and develop great employeeship
Proactively take part in building up and expanding your own network across the organisation to enhance the One Nordea team mind-set
Continuously develop personal competences, professional skills and seek opportunities to unfold personal potential in order to grow both personally and professionally
Seek learning opportunities and stretch assignments to support the development of your own potential and the ability to take responsibility at an early stage
Have a passion for the corporate market, entrepreneurship and creating the best solutions for our customers to succeed in their journey
Contribute actively within your area of responsibility in creating great customer experiences
Have analytical skills and the ability to work both independently and as a part of a team
To be a qualified candidate for the Graduate positions, you have:
Master's degree (latest 1st Sept. 2022)
A maximum of two years' post-academic work experience
Excellent English language skills
If this sounds like you, get in touch!
Next steps

Submit your application including CV, cover letter and academic transcripts, no later than 06/12/2021. For more information, you're welcome to contact:
Jordi Fakiani – Management Partner to the Head of GBS Management Oversight – on [email protected] or +45 505 85 531
Florence Malling Sønderberg – Senior Business Analyst in GBS Management Support – on [email protected] or +45 297 45 529

At Nordea, we know that an inclusive workplace is a sustainable workplace. We deeply believe that our diverse backgrounds, experiences, characteristics and traits make us better at serving customers and communities. So please come as you are.
Please be aware that any applications or CVs coming through email or direct messages will not be accepted or considered.
---
Om Nordea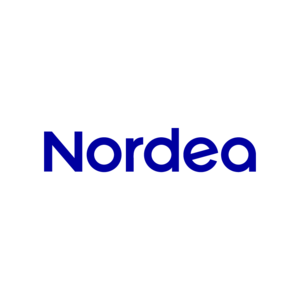 Profil
What do you think of when you hear the name Nordea? It's just a bank, but we are also so much more. You can find a wealth of exciting opportunities within Scandinavia's largest financial group. As part of our team, you can work with major international corporations or the local entrepreneur.
We are also a bank than values customer relations, and our focus is set firmly on the people who use our services. That is why we are committed to promoting both personal and professional development employees.
For more information visit us at: https://www.nordea.com/en/careers/