Publisert: 25.11.21
Summer Internship - Learn what it is like to work in fast moving Proptech-Startup!
Speiz - Join us in solving the problem of unused space in commercial real estate
We are a team of ambitious entrepreneurs who are solving the problem of missing information and market data in the european commercial real estate market.
By aggregating market information and creating a fully digital process for property owners, we are on a mission to enable and utilise every square meter of space in the commercial real estate market. This provides financial sustainability for property owners and users, and it reduces the need for construction of new commercial real estate buildings - which currently accounts for close to 40% of all CO2 emissions worldwide.
This summer we are offering an internship programme for forward leaning and ambitious students who want to get real life startup experience.
Internship programme
Through the internship programme you will amongst other things have:
Team work. You will work in teams with both fellow students and members of the Speiz team. You will participate in defining projects, tasks and your own goals.
Responsibility - We work with OKRs and will set up your objectives and goals with you. Once your OKRs are set, it will be up to you how you want to meet them. You will get all the help you need, but how you solve your tasks is ultimately up to you.
Experience - You will learn a lot. Startup life very different from a corporate set-up - You will learn how to acquire customers, startup growth essentials, how startup funding rounds are structured, what it takes and how to raise funds and much more. We will help you develop your professional skills.
Opportunity. Internship can very quickly become a full time position. If you want a unique start to you career, this could be the opportunity of a lifetime.
The internship programme will have short sprints and longer projects with focus on:
Business Development
Data Collection
Data Analysis
You will be able to participate and collaborate across all projects.
The team - Speizers
Our team consists of 3 co-founders, Sondre, Paulius and Vilius, and 3 employees, Herman, Martine and Markus.
Speiz is backed by a global VC fund and accelerator Antler: https://www.antler.co/. By joining our team you will get access to lectures, meeting with entrepreneurs, investors and industry professionals and access to more than 300 advisors worldwide (Jacob Schram of Norwegian, Tore Myrholt of Mckinsey, Lawrence Summers of Harvard Univeristy, Anh Nguyen of Youtube to name a few. See full list here: https://www.antler.co/team/).
StartupLab is also our investor, and it is also where we have our offices. Here we are surrounded by more than 50 exciting startups all working together in one big forward leaning environment.
We are also backed by TRK Group AS, which is owned by Trond Riiber Knudsen, one of Norway's most prominent startup investors. (http://www.trkgroup.no/index.html)
You can read a bit about us here:
https://www.estatenyheter.no/proptech-selskap-har-doblet-omsetningen-og-skal-hente-penger/285241
https://finansavisen.no/lordag/reportasje/2021/01/23/7598862/speiz-skal-matche-plassunderskudd-med-plassoverskudd
Application
Send us an email with your application letter and resume to: [email protected]
---
Om Speiz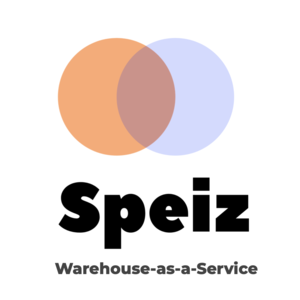 Profil
Speiz is an early stage venture capital backed start-up based in Oslo, focusing on sustainability in the warehouse, storage and logistics space segment of the commercial real estate industry.
By enabling a new segment of unutilised space providers and consolidating market information and data, Speiz provides optimised and sustainable solutions for all types of businesses.