Publisert: 11.05.22
Expansion Engineer
At Two, we're passionate about building software that helps B2B Merchants sell more, faster, and more efficiently. We partner with small and large businesses to transform how they receive payments from their customers. Our software is used to make the checkout process frictionless - implementing for the first time true one-click purchasing for businesses selling to other businesses.
Two's software helps to increase sales conversion, gets merchants paid quickly, reliably, and with no credit risk, and frees up cash so they can concentrate on what they do best-providing their customers with world-class goods and services.
About the role:

You're Two's Expansion Engineer. You will be a part of a team responsible for our customer's integration towards our solutions. You collect valuable feedback and experiences, which is used to develop new features as well as improve on existing ones. You care deeply about helping others, and support our customers maximising their impact on the business. You have a technical background and experience with either creating or using modern APIs. It is a plus if you have experience in developing APIs.
You'll contribute to high-quality integration journeys, and work together with teams across our organisation. On a daily basis you will collaborate with people from our sales, customer success and engineering team, and serve our customers with the best possible customer journey until they go live with Two.
Expansion Engineers deploy Two's best-in-class software to our customers, ensuring our partner merchants sell more and, their buyers have better buying experiences. Projects often start with a deep dive into the customers tech stack, and the checkout process. The challenge is just as often a human problem as it is a technological one. Expansion Engineers often take point on helping to bring our customers' tech understanding up to speed with the latest and best practices.
The responsibilities include making sure that Two has

a best in class developer portal and underlying API that enables merchants to connect using a direct integration with our API.
plug-ins/easy integrations with the platforms that matters the most for Two to meet commercial goals.
great processes and support to help merchants go live with Two using either a direct API or a plug-in.
a continuous improvement process in place that helps us fix bugs and improve API/plug-ins based on customer feedback.


Merchant Onboarding

Contribute to make onboarding of new merchants as friction free as possible.
Help merchants find solutions to their issues which may occur as a result of their specific environment of services and / or specific internal processes.
Work together with the sales team to improve their technical insights related to our currently available solutions and roadmap.


Developer Portal And Developer Experience

Develop and continuously improve Two's developer portal (docs.two.inc).
Gather ongoing experiences, feedback from merchants and web developers who use the developer portal and include information about new functionality added to the Two payment solution.


Support Existing Clients

Be in continuous contact with merchants who integrate with Two, to help them find solutions to problems that they may face integrating with our solutions.
Support customers and help them solve issues, as well as request updates, based on feature requests, discovered bugs etc.
Develop our support function together with the customer success team, in order to serve our customers in the best possible way.


Test Functionality

Test functionality and work to improve the customer experience, identify bugs, report them, and ensure that they are fixed in new versions.
Participate in testing new functionality in our backend and evaluate its effect on existing solutions, and merchants.
Work on how our plugins can be further developed in order to support new functionality.


Strategic Focus Areas

Evaluation of new platforms which Two may integrate with, and help external and internal developers with developing such plugins.
Develop software requirements specifications and work together with the sales and strategic expansion teams, to establish a framework for selecting new plugins to integrate with.


Requirements

Good written and oral communication skills in a Scandinavian language and English.
Familiarity with data structures, APIs, storage systems, cloud infrastructure, front-end frameworks, and other technical tools.
Understanding of how technical decisions impact the user of what you're building.
Proficiency with programming languages such as Java, C++, Python, JavaScript, Golang, or similar languages.
Ability to work effectively in teams of technical and non-technical individuals.
Skill and comfort working in a rapidly changing environment with dynamic objectives and iteration with users.
Demonstrated ability to continuously learn, work independently, and make decisions with minimal supervision.
Willingness and interest to travel as needed.


Benefits

25 days paid days off per year.
Genuine flexibility in how you work - because you're an adult, and it's what you do that matters, not what hours you work.
Laptop of choice —The equivalent of a 13" Macbook pro.
A share options scheme - so that Two's success is your success.
Other accessories: 27" inch monitor, keyboard, mouse for office, and a 50% subsidy towards the purchase of home office equipment.
NoK 5000 annual allowance for learning and training.
NoK 5000 annual allowance — to spend on anything that will contribute to your mental or physical health.
---
Om Two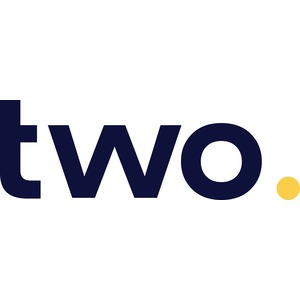 Profil
Two jobber for å revolusjonere måten bedrifter betaler på nett. Med solid backing fra Silicon Valley baserte VC selskap Seqoia, er målet å bli verdens største B2B betalingsløsning innen 2025.
Vi er 60 medarbeidere og blir stadig flere. 15 sitter i Oslo og resten er fordelt utover Europa med hotspots i London og Skotland.
Powered by Froala Editor