Publisert: 01.08.22
Winternship - Business Development
Føn Energy Services (Føn) is an independent service provider to the offshore wind industry and other energy sectors. The Norwegian industrial companies Akastor (majority owned by Aker ASA) and IKM (known for their operations & maintenance services in energy) are teaming up to create a globally leading operations and maintenance services firm for the offshore wind industry. Currently it has 70 employees, and access to several thousand technicians and engineers through its owners.
As part of Føn's growth, we are seeking to recruit personnel with strategy & business development and are therefore looking for an part-time / wintership role from early 2023.
Responsibilities
Strategy & M&A
Play a key role in developing the company strategy
Identify M&A targets and engage in dialogue as and when needed
Work closely with the deal team
Lead strategic projects as needed
Engage in partnership and commercial discussions as and when needed
Analysis & decision support
Develop decision making material for the Board
Conduct ad-hoc analyses for key management and strategic decisions
Keep updated about the offshore wind market and collect market intelligence
Professional Experience / Qualifications
Strong academic background
Skilled at managing and leading strategic projects
Creativity, proactivity and the ability to identify and act on commercial opportunities
Outgoing and a driven personality who is "doer", can mobilize and inspire people
Excellent communication skills in verbal and written English
Interest in finance and M&A
Drive to be a part in renewables energy and the energy transition
Why work for Føn?
Become an early joiner in one of the fastest growing industries in Norway – offshore wind
Enter the Aker and IKM systems, which provide significant opportunities for growth
Experience what its like to be part of a industrial scale-up
Work closely with key decisions makers early on, including top management, Board, and owners
Achieve significant personal and professional development
Be part of an ambitious and skilled management team
Please submit your application along with a cover letter and academic records to [email protected]. We will be reviewing applications continuously.
---
Om Føn Energy Services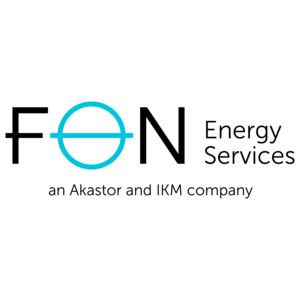 Profil
Føn Energy Services (Føn) er et nyetablert energiserviceselskap eid av Akastor og IKM. Føn ønsker å utvikle seg til å bli et globalt powerhouse innenfor offshore wind markedet og er godt posisjonert til nettopp dette gjennom solid støtte fra Aker- og IKM-systemene. Kombinasjonen av organisk vekst og oppkjøp vil være sentralt for å realisere våre ambiøse ambisjoner.
I dag har Føn omtrent 70 ansatte og har hovedkontor i Akerkvartalet på Fornebu utenfor Oslo.
Powered by Froala Editor