Publisert: 04.09.22
Developer Summer Intern
Since our launch in Norway in 2016, we've come a long way. Currently, we are around 300 employees in 10 countries in Europe, where around 100 work from Norway. Although the developers are based in the Oslo office, we work with all of Europe and you will feel a part of an international company.
At Otovo Solar, we aim to bring clean solar energy to every home. As one of Europe's leading companies within solar, we are determined to make that dream a reality. The last year's events have shown the importance of increasing Europe's clean electricity production, and we are looking for developers to help us continue growing and installing solar panels and batteries.
Interested in helping us accelerate the green shift? Join us!

Making solar mainstream through software ☀️
For solar to "go mainstream", getting solar panels needs to be easy, cheap, and available everywhere. This is where our software comes in:
We make solar easy by providing customers with tailored offers simply by visiting our website and entering their address. No need for home visits!
We make solar cheap by providing a platform where installers need to compete on price and quality to get assignments.
We make solar available everywhere by quickly expanding our platform to new countries all over the world.

What's in it for you?
🚀 Work on real problems. Otovo values the effort of the summer students, and their contribution will become a part of our product. This year the students made an app to simplify the life of our installers. Last year the project was a health monitoring app to automatically detect issues with the installed solar panels.
👩🏼‍💻 Possibilities for employment after internship. As an exponentially growing company, Otovo is always looking for talent to join us. Many previous interns are now working either part-time or have joined full-time after finishing their studies.
🌱 Help the environment. Green jobs don't grow on trees. At Otovo you can help make a lasting impact.
🍊 Get a taste of what it's like to work at Otovo. As a summer intern at Otovo, you are immediately considered part of the team. You'll get an understanding of what we're working on right now, and where we're headed in the future.
💾 Work using a modern tech stack. Most of our code is written in Python/Django, React/Next.JS, PostgreSQL and graphQL.
🌈 A nice place to work. We strive to keep Otovo as friendly and inclusive as possible.
We look for people who...
✨ Care about code quality. The ability to write clean, maintainable and scalable code is strongly appreciated.
🔥 Strong interest in your field. We have a wide set of problems to solve, and need people with a passion for everything from machine learning and database optimizations, to polished user experiences and accessibility.
🔋 Problem solver. We trust you to find the best way to solve the problem you're assigned.
🎓 In your 3rd or 4th school year. Others can apply, but it'll probably be harder to compete.

Practical information
Location: Oslo
Time: 26. June - 4. August
Team size: 3-5 people
Deadline: 2nd October
Contact person: Theodor Tveit Husefest (email: [email protected]. phone: +47 95439068)
---
Om Otovo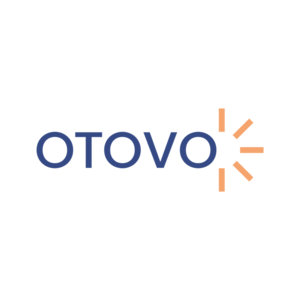 Profil
Vårt mål i Otovo er å tilby ren solenergi til alle hjem. Som en av Europas ledende selskap innen solceller er vi fast bestemt på å gjøre den drømmen til virkelighet.

På våre nettsider kan kundene få spesiallagde tilbud på kort tid takket være våre in-house utviklede verktøy. On kunden aksepterer tilbudet vil installatørene på platformen konkurrere på pris for å få projektet. Slik presser ned prisene for kundene våre, samtidig som vi gjør grønn og ren energi tilgjengelig for alle.
Powered by Froala Editor