Publisert: 09.09.22
Finance and Business Development Internship Summer 2023
Are you looking to put financial and business development skills to the test and gain valuable working experience from one of Europe's fastest-growing green-tech scaleups? Otovo is the European solar & battery marketplace on the mission to put solar panels on every roof and batteries in every home in Europe - in the easiest and most affordable way. Founded in 2016, Otovo has rapidly scaled its platform beyond Norway and is currently operating across 10 European countries.
We want to strengthen our finance team with a structured individual with strong analytical abilities and problem-solving skills. The start date will be during June, and the duration of work will be 8-12 weeks. We will plan 2-3 weeks of vacation during late July/early August.
You will work closely with the rest of the Finance & Strategy Team (background from leading consultancies) and the CFO (former McKinsey, Aker & Cognite) in supporting our European growth agenda by preparing investor material in connection with Otovo's fundraising activities, conducting financial analysis on complex data sets and prepare presentation material outlining key findings to the management and board. You will also be involved in the day-to-day running of the finance team, participating in various projects to improve management reporting and information in support of the commercial side of the business.
We are seeking a candidate with excellent financial modeling and presentation preparation abilities. You have strong interpersonal and communication skills and an ability to work independently. You have a can-do attitude and enjoy the fact that no day is the same.
The position will report to the CFO.
Location: Oslo
Sounds interesting?
Do you want to join a winning team building the #1 solar energy company in Europe that unlocks clean, sustainable energy into every home? Get your CV and grades ready and submit your application today!
Application deadline: September 30th, 2022, 23:00.
We will respond to all applications after the deadline.
If any questions, please reach out to Øyvind Bjørndal ([email protected])
---
Om Otovo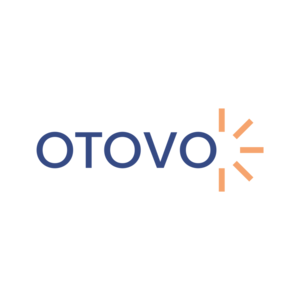 Profil
Otovo is one of Europe's fastest-growing green-tech start-ups, with the mission of bringing clean and local solar energy to every home. We are building the #1 solar energy company in Europe.
We have built a marketplace that provides the easiest way for homeowners to get solar panels on their roofs. The marketplace includes hundreds of renewable energy installers, inputting their products, prices, and coverage, helping installers succeed, and using their skills to provide Otovo-branded standout services to people who want a solar energy system in their homes. Customers get the best prices from local, high-quality installers who all adhere to the Otovo product standards and create the Otovo experience.
Since our launch in Norway in 2016, we have come a long way. Currently, you will find us in Norway, Sweden, France, Spain, Italy, Poland, Portugal, the UK, Germany, Austria, and Brazil.
Powered by Froala Editor