Publisert: 23.09.22
Summer internship 2023 - UX Designer
Drive the solar revolution
We are Europe's leading solar tech company bringing clean energy to every home. Otovo is delivering solar installations across Europe through cutting-edge technology and design. Since our launch in Norway in 2016, we've come a long way. Currently, we are around 300 employees in 10 countries in Europe, where around 100 work from Norway. Although the product team is based in the Oslo office, we work with all of Europe and you will feel a part of an international company.

Otovo has enabled customers to get their homes solar powered with zero home visits.
We are changing the rules of energy consumption poses interesting challenges - across technologies, geographies, and the everyday lives of people. The opportunity for impact and career growth is immense. Come join us!


What's in it for you?
🚀 Work on real projects with visible impact
Otovo values the effort of the summer students, and their contribution will become a part of our product. This year the students made an app to simplify the life of our installers. Last year the project was a health monitoring app to automatically detect issues with the installed solar panels.
🌏 Work at the intersection of design, tech and the green shift across Europe
We are dealing with climate changes, growing demand for green energy, and high electricity prices. You will be working on digital systems enabling people to go solar. As a designer, you will be navigating challenges around energy consumption and introducing solar systems across varied cultures and geography.
👩🏼‍💻 Possibilities for employment after internship: As an exponentially growing company, Otovo is always looking for talent to join us. Many previous interns are now working either part-time or have joined full-time after finishing their studies.
🍊 Get a taste of what it's like to work at Otovo: As a summer intern at Otovo, you are immediately considered part of the team. You'll get an understanding of what we're working on right now, and where we're headed in the future.
🌈 A nice place to work: We strive to keep Otovo as friendly and inclusive as possible.


What you bring
Care about user experience: Good knowledge of interaction and visual design processes, methods, and tools. ✨
Strong interest in your field: An online or pdf portfolio of projects, independent explorations to demonstrate your hands-on design conceptualisation and execution skills 🔥
Problem solver: We trust you to find the best way to solve the problem you are assigned. 🔋
In your 3rd or 4th school year: Preferably eligible for full-time work by August/September 2024 🎓
What you'll do
Partner with the summer team in conceptualising and delivering relevant solution
Delivering design concepts, wireframes, visual comps, and user tests.
Lead design QA to ensure designs and creative assets are rendered appropriately in solution.
Practical information
Location: Oslo, Norway
Time: 26. June - 4. August, 2023
Team size: 3-5 people
Contact: Swati Srivastava (email: [email protected] phone: +47 93470869)

We are looking forward to hearing from you!
---
Om Otovo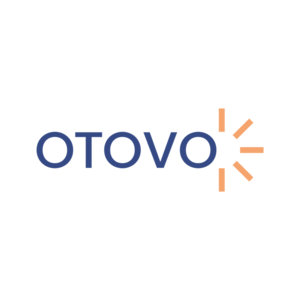 Profil
Vårt mål i Otovo er å tilby ren solenergi til alle hjem. Som en av Europas ledende selskap innen solceller er vi fast bestemt på å gjøre den drømmen til virkelighet.

På våre nettsider kan kundene få spesiallagde tilbud på kort tid takket være våre in-house utviklede verktøy. On kunden aksepterer tilbudet vil installatørene på platformen konkurrere på pris for å få projektet. Slik presser ned prisene for kundene våre, samtidig som vi gjør grønn og ren energi tilgjengelig for alle.
Powered by Froala Editor