Publisert: 31.08.23
Summer Intern - Finance & Procurement
We at Yara are part of a global network, collaborating to profitably and responsibly solve some of the world's key challenges - resource scarcity, food insecurity and environmental change.
About Yara
Yara International ASA is a global organization operating in more than 60 countries, the world's leading crop nutrition company and a provider of environmental solutions.
We at Yara are part of a global network, collaborating to profitably and responsibly solve some of the world's key challenges - resource scarcity, food insecurity and environmental change.
Could this be an opportunity for you? To help us fulfil our mission of responsibly feeding the world and protecting the planet. 
About the Unit
We will hire interns in different departments/disciplines such as;
Finance
Accounting & Tax
Procurement
Global Optimization
Responsibilities
Whilst the exact responsibilities can be shaped depending on your skills and interests and the needs of the department, below are some examples of tasks that could be included:
Participate in activities related to the quarterly external report or any other reporting.
Research projects on relevant topics core to the ongoing operations of the team.
Develop analysis to support the performance management activities.
Support in identifying improvement areas, including digitalization assessments, automation, process optimization, etc.
Provide analytical support to key initiatives to support the business in making commercial decisions.
Evaluating how statistical models can be employed to improve procurement business results, e.g., timing of purchasing decisions and position management
Support procurement teams with quantitative business analysis in ongoing strategy projects and contract negotiations
Supporting the Sustainability team in all procurement-related topics
Profile
Student in your 3rd or 4th year of study in Business Administration, Finance, Accounting, Economics, Procurement or similar
Great analytical skills
Ability to communicate in a professional manner in English, both written and verbal
Great collaborative skills and interest in working with different stakeholders
Thriving by working in an international work environment
Knowledge of Excel and PowerPoint is a plus
Experience in statistical inference with statistical methods and leveraging data science/predictive analytics tools (e.g., Python, R) is a plus
Ability to translate data into ideas and suggestions
What we offer?
As a summer intern at Yara, you will be part of an 8-week paid program that is designed around your skills, interests, and the projects your unit is currently working on.
We pride ourselves on our global perspective and value diversity in our teams, ensuring a workplace that appreciates different viewpoints and promotes teamwork.
Apart from your main tasks, the internship may also include visits to our farms and sites, team dinners, and participation in various social events.
8 weeks of paid internship
Exciting responsibilities and challenging tasks, contributing to our ambition of Growing a Nature Positive Food Future
Personal and professional growth responsibilities through tasks and networking
Social activities with the rest of the Summer Interns
Opportunity to work in a truly international organization.
Additional Information
Remember to enclose copies of your CV, transcripts of your academic results, and a cover letter in English.
To undertake this internship, you must have a valid work/student visa to work in Norway and have a Norwegian bank account.
Apply no later than
September 30th 2023
---
Om Yara International ASA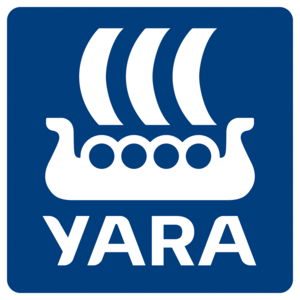 Profil
Yara grows knowledge to responsibly feed the world and protect the planet. Supporting our vision of a world without hunger, we pursue a strategy of sustainable value growth, promoting climate-friendly and high-yielding crop nutrition solutions for the world's farming community and food industry.
Yara's ambition is to be the Crop Nutrition Company for the Future. We are committed to creating value for our customers, shareholders and society at large, as we work to develop a more sustainable food value chain. To achieve our ambition, we have taken the lead in developing digital farming tools for precision farming, and work closely with partners throughout the food value chain to improve the efficiency and sustainability of agriculture and food production.
Founded in 1905 to solve the emerging famine in Europe, Yara has established a unique position as the industry's only global crop nutrition company. With our integrated business model and a worldwide presence of around 16,000 employees and operations in over 60 countries, we offer a proven track record of responsible and reliable returns. In 2019, Yara reported revenues of USD 12.9 billion.
Powered by Froala Editor