Publisert: 04.09.23
Kickstart your career by joining the Nordea Graduate Programme
Job ID: 19305
We know we are looking but ARE (JUST) YOU READY for the adventure?
Are you ready to kickstart your career? Join the Nordea Graduate Programme and become part of our talented team! We are seeking individuals to join our programme beginning 1 September 2024.
At Nordea, we believe in empowering our employees to take control of their careers. We offer a robust internal career marketplace for job mobility. As a graduate you will learn from and collaborate with highly competent and open-minded colleagues to continually improve your skills and expand your horizons. With room to grow, you can help us unlock Nordea's full potential by unlocking your own.

What you can expect
The Nordea Graduate Programme is a 2-year programme, starting on 1 September 2024. During that period, you'll follow a learning plan, working in various departments with clear learning objectives to support your growth. Joining the programme will be an impactful experience for you that will make a real difference to your growth. You will bring everything you learn with you as a solid foundation on which to build your future career.
You will be carefully guided, and active interaction will help you get clarity on what you want, how you work and thrive and what your passion is.
The programme is built upon the Graduate Career Streams. Each stream is selected in line with the identified future skills needed at Nordea.
In this recruitment wave we are looking for graduates in the following streams:
Personalized Advisory – develop our customer offerings and unfold Nordea's full potential by provide personal, tailored and inclusive advisory services to our customers.
Data driven Analyst – process and leverage enormous amounts of data to improve and identify financial risks and customer opportunities, through quantitative analysis. Engage in dialogues and sparring with customers on how market dynamics may provide opportunities on the market.
Next Generation Technology and Digital Customer Experience – develop our technical offerings making the digital customer experience of tomorrow a little better than today.
Risk & Security in the Digital era – protect Nordea so we can continue to be a safe and trusted financial partner to our customers and partners.
When applying to the Graduate Programme you will be asked which of the streams above you are applying for, read more about the streams here. If you have any questions regarding which of the above streams you should apply to please send an email to [email protected].
If you want to read more about the experience of being in the programme read the Graduate blog.
Who you are

Collaboration. Ownership. Passion. Courage. These are the values that guide us in being at our best – and that we imagine you share with us.  
To be a qualified candidate for the Graduate positions, you have:
A Master's degree by 1 September 2024.
A maximum of two years' post-academic work experience.
Excellent language skills in English.
We also value candidates who resonate with some of the following characteristics:
Team players with proactive and collaborative attitudes.
Positive, motivated and inspired mind-sets.
Continuous curiosity to develop personal competences, professional skills and seek learning opportunities.
The purpose of the programme is to develop our future talents. 
We listen to your career aspirations and support your development within the bank throughout different phases of your career. All in all, the question is – where do you want climb?
If this sounds like you, get in touch and let's work together to achieve your goals!
Next steps

Submit your application no later than 30/09/2023. For more information, you're welcome to send an email to [email protected].
Nordea is recruiting graduates in two intakes, one now in September 2023 and one more in January 2024. You can read more about the full recruiting process here!

At Nordea, we know that an inclusive workplace is a sustainable workplace. We deeply believe that our diverse backgrounds, experiences, characteristics, and traits make us better at serving customers and communities. So please come as you are. Please be aware that any applications or CVs (Curriculum Vitae) coming through email or direct messages will not be accepted or considered.
Only for candidates in Sweden: For union information, please contact [email protected] or [email protected]
---
Om Nordea Bank ABP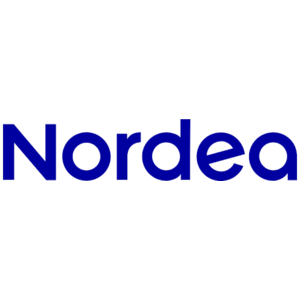 Profil
Nordea is a leading Nordic universal bank. We are helping our customers realise their dreams and aspirations – and we have done that for 200 years. We want to make a real difference for our customers and the communities where we operate – by being a strong and personal financial partner.
Powered by Froala Editor
Powered by Froala Editor