Publisert: 14.09.23
Business Analysts 2024
We are seeking Business Analysts
Arthur D. Little Norway has had tremendous recent growth, and we are therefore seeking talented graduates to join our office in Oslo from fall 2024.
At Arthur D. Little, you will be given the opportunity to work at the forefront of strategy, innovation and M&A in technology-intensive and converging industries in an entrepreneurial environment enabling personal growth and a chance to make a true impact.
Candidate profile & qualifications
Candidates should have a genuine interest in strategy, business and consulting, and be capable of working independently and handling responsibilities from day one. Consultants at Arthur D. Little have varied and flexible working days, consisting of project work and assisting our Nordic and international partners in delivering high quality consultancy services and M&A support. A lot of the work is conducted in collaboration with our cross-border colleagues, and consultants get the opportunity to work on assignments abroad from early on.
We are looking for candidates that possess sharp analytical skills, creativity, drive, excellent communication skills and a team-oriented spirit. Furthermore, candidates need to have completed their Master's degree in business administration, engineering, or similar with excellent results. Prior international experience is preferable and fluency in Norwegian and English is a requirement.
About Arthur D. Little
Arthur D. Little has been at the forefront of innovation since 1886, and is an acknowledged thought leader in linking strategy, innovation, and transformation in technology-intensive and converging industries. We navigate our clients through changing business ecosystems to uncover new growth opportunities, and our consultants have strong practical industry experience combined with excellent knowledge of key trends and dynamics. Arthur D. Little is present in the most important business centers around the world, and we are proud to serve most of the Fortune 1000 companies in addition to other leading firms and public sector organizations. For further information, please visit www.adlittle.com.
How to apply
Please provide your application in English including CV and cover letter as well as high school and university grades (incl. GPA) through the portal below.
Business Analyst NO in Oslo | Careers at Norway (icims.com)
Applications will be reviewed on an ongoing basis.
---
Om Arthur D. Little AS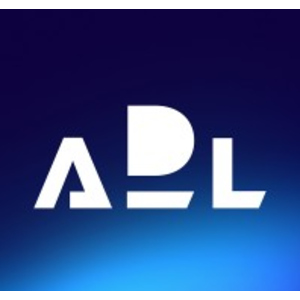 Profil
Arthur D. Little is the first management consulting firm in the world. While we may have invented management consulting, we have very much remained focused on innovation, and believe the current times are extremely exciting, as we are entering an era in which success will be predicated on creativity.

Our culture, our people, and the way we operate are geared towards excellence in delivering value to our clients when it comes to Anticipate, Innovate, and Transform.

Our firm's deep industry knowledge, linked to our strong expertise in strategy, innovation, and transformation, helps us solve our clients' most complex business issues while delivering sustainable results to their businesses.
We are not fond of replicable solutions, as we recognize that each client's problem is unique to its industry, its internal culture and organization, and its DNA. Our clients recognize this value and seek us out when faced with new, uncharted challenges.

We continue to expand our presence and take on projects that enrich our professionals; the next 100 years of Arthur D. Little will be just as exciting as its first century!
Powered by Froala Editor